Jackie was charming and professional with all the arrangements. Most importantly, the food was a huge success. Our guests commented enthusiastically and wanted Jackie's card for their future celebrations!
"
"
PRIVATE CLIENT
Jackie Filmer and her company are a joy to work with. She has the best staff and most importantly the best food. My favourites are the mini burgers!!
"
"
STAFFAN TOLLGARD

Jackie's staff went out of their way to ensure everything went
smoothly and never lacked a smile and attention to detail. Jackie is inventive, highly organised and a joy to work with.
"
"
INTERFACE EUROPE
About Us
Our corporate and private clients come back to us time after time based on the fabulous food and attention to detail for which we have become renowned…
Our talented team includes 3 trained chefs.  Jackie still runs the business and does a large amount of cooking, whilst also doing the million and one other things that all small business owners do, whilst Cissy and Dolly are chained to their work benches all day.   Between us we have a rather scary 60 years of cooking experience encompassing pretty much all aspects of the catering trade. With our wealth of knowledge you can rest assured that you are in safe hands.
For your peace of mind, we are pleased to hold a 5 star Food Hygiene rating and all three chefs hold a Level 3 (Supervisory / Managerial) certificate in Food Safety.  We also have Employers Liability insurance up to £10 million and Public/Product Liability insurance up to £5 million.
Behind the scenes we have a fabulous support team of a kitchen porter, a driver and a book keeper who, respectively, tackle the never ending washing up, deliver lunches and make sure every one gets paid on time.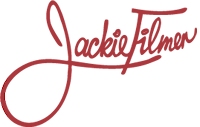 Our Partners
Jackie Filmer Catering is pleased to be working with these world class businesses…
How can we tempt you… ?
Please spend a few minutes describing the style of your event, so that we can provide you with an accurate quotation…